On the road again!

There just ainīt anything like it. Leaving a place (even as incredible as Hawaii) for LA und SF. not knowing the place, the people, the city. May I quote Billy Graham, who said about SF: "The Bay Area is so beautiful, I hesitate to preach about heaven while I am here." Well, maybe I will be able to add sth to that when the time comes. In the moment I am simply excited! Hawaii is a long way from everywhere. Actually, there is no place on earth that is further away from the next mainland! So I fly my 6h flight to LA in the moment, where I hope to be picked up by a girl, who wanted to drive me up to SF (after showing me around in LA of course ;). She has a very daunting look with her several BIG tatoos and the double tongue piercing. HER LA will be sth rare to experience and will propably NOT include the Getty museum and the Hollywood Blvd.... I hope she will be there in 2h... Whatever: I bought me a roughguide for California and Angela, the waitress of Navaca (The Maui Mexican restaurant with the famous Happy Hour) will move back to Arizona in mid July. And in Arizona is.... damn right, the Grand Canyon! If I may quote the Roghe Guide:" Although 3 million people come to see the Grand Canyon every year, it remains beyond the grasp of human imagination. No photograph, no set of statistics, can prepare you for such vastness." ... Ahem ... any questions??? Then of course there is Carmel, the Montery Peninsula, the Big Sur, Highway 1 (or PACIFIC COAST HIGHWAY;) on the way to San Francisco, leave alone the Yosemite NP, Sequoia NP, Death Valley and Lake Tahoe. If thats not enough space to conquer, I still can taste some wines in the Napa Valley. A big greeting through my shivers of anticipation! Yaron (z.Zt. kissing the sky on flight NZ12 from HNL to LAX) PS: the word CALIFORNIA appeared first in a spanish novel of the early 1500s, describing "an island close to Paradise, inhabited only by amazons with no men among them (picture my grin!!!!!)

"If you are going, to San Francisco..."

!Update! click here to get to the new Yosemite page and here to get to the Cessna page :))) I met Gwen in THE Pub in Kahului, Maui. THE Pub (Ale House), because it is the only one there is... She offered me to show me around in LA and then drive me up to San Francisco and guess what? I took the generous offer. So, when I landed in LA she actually showed up (I was not too shure about that) and showed me around in her `79 Cadillac de Ville. Her LA was very different from what I expected from my Travel Guide and I missed places like "The Getty Museum" and traded them for the Colorado Bar and the some places in Pasadena, I would not had found alone...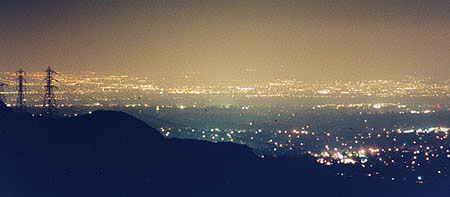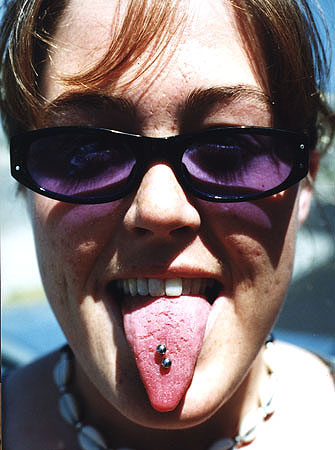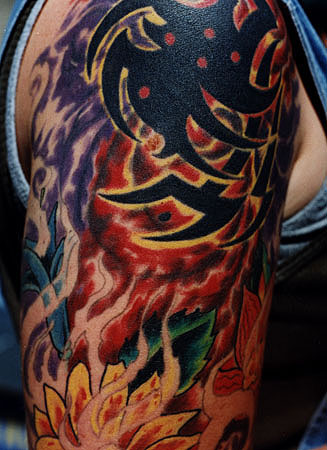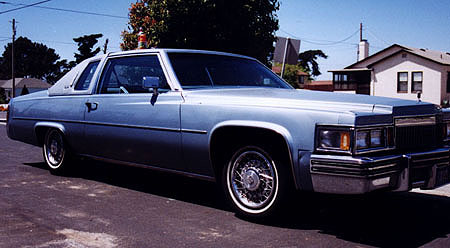 We took the Pacific Coast Highway (1) up north along Santa Barbara, the Hearst Castle, and Big Sur and had an incredible day. Every turn opened an even better view than the one before.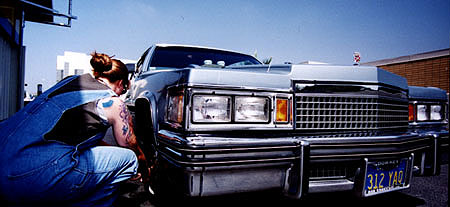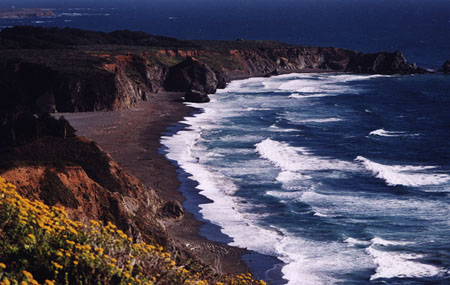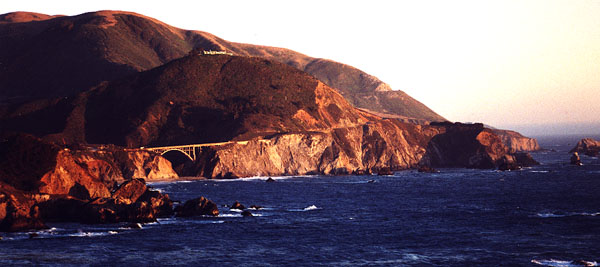 Arriving late in SF I had to find out, that my "well" organized place for SF was empty. Empty as in "no one there" or "try again tomorrow". Well, it was late and Gwens mood long gone (I was not allowed to drive the car, 'cause "You are a crazy German!"...) after the 8h drive. So I took the next best Hotel and slept over there. Gwen left back to LA in the middle of the night, which was absolutly unnecessary, and I took the day to find me a place to stay for the rest of my 60 days in beautiful San Francisco. And BINGO: Yarons allways there when needed luck came across and asked:"How may I serve thee?". I wanted a nice room close to the university and not please, not expensive, and "Tatahh!" there it was. Exactly on that day an elderly Lady called Ann offered a place for 2 months (or lets say: 60 days?) OPPOSITE the Radiology Learning Center. And with a big smile (you know, what I mean..) I took it.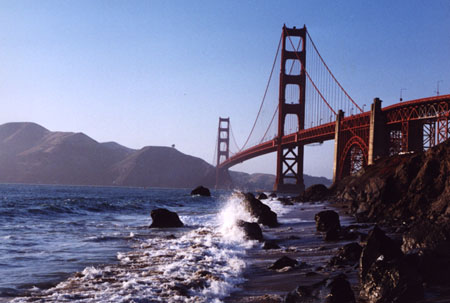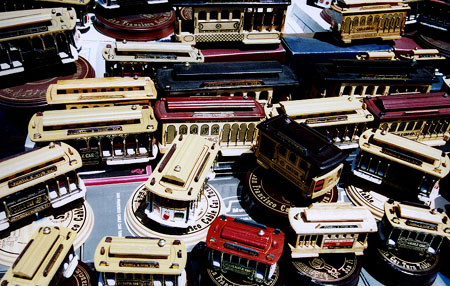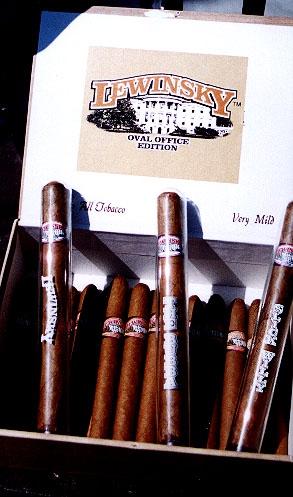 San Francisco is simply great and I really enjoy the difference in nightlife here compared to Mauis`. It is getting very foggy up on the hills of S.F.. Not only at night, but it does look very special then. If the fog in the city is getting into my brain,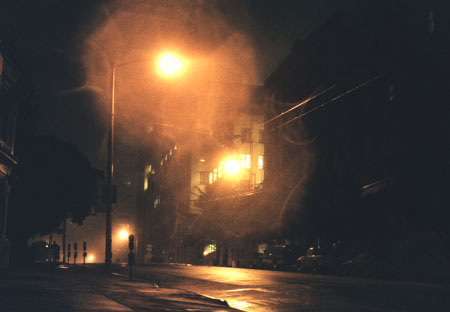 I usually start my trip around the city in the "Front Room" on 9th Ave, Judah. Very nice place, offering Pitchers of MGD :( Miller Genuine Draft) and Lown dark (Loewnbraeu Dunkel:) for $1,65 on tuesdays and thursdays. But beware: Last pitcher call is 10pm!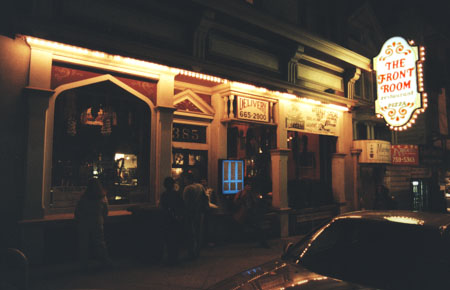 Very funny is China Town. It has the best prices for camera equipment and very good food.